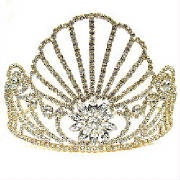 Now open to all ethnicities!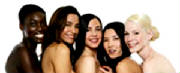 We are not accepting entries at this time
for the all new
A'Dorn Studios
Model Search and Pageant!

The Models Search begins
November 1st, 2015
Check back after November 1st for registration information
and the activities surrounding the Model Search


*No Talent Required


If you prefer to be notified when model search casting calls open
leave your contact information in the form below

MEDIA / CREW / INTERNS / VOLUNTEER OPPORTUNITIES AVAILABLE - click here

For information on
How to become an
A'Dorn Studios Spokes Model
or

Models Trainings and Seminars
Fill out the form below
In the "comment" space indicate
what your information needs are


CATEGORIES FOR REGISTRATIONS
Open to models ages four and up
Top Model of the Year
Models must be 5'7" and over
ages 18 - 29
Plus Size
Models must be 5'7" and over
ages 18 - 29

Petite
Models must be 5'6"and under
ages 18 - 29
Cougar Models
Models must be 5'6" and over
ages 30 and up
Teen Miss
Models must be ages 14 - 17
Tween Miss
Models must be ages 11 - 13
Little Miss
Future Miss
Models must be ages 4 - 6
Note: Each category contest will
be held separately and subject to change
to be announced after November 1st


Pageant Highlights of Interest!

Jordan Fowler, "Miss California Jr. Teen" - hear her audio greetings to BMY guests as she enters stage to interview and crown our "Miss Teen" and "Little Miss". Today, in 2015, Jordan was just elected VP of USC, running on the first-ever all female ticket. To read more click google.com/+WandaDorn
Hear Jordan's greetings-click here

Congratulations Kali Hawk from A'Dorn Studios and the "Black Model of the Year" Model Search.
Kali Hawk
and Lance Gross star in Sundance Award Winning Director Ava DuVernay Film "Say Yes".
Click Kali's photo to read more...


Fill out this form to be notified
when model search
casting calls open